Each of these eBooks is free! Just download them to your computer, and *voila* – they're yours! Enjoy!

Mark White's Ocean
WHAT HAPPENS when you go surfing with a camera on your head?
You get incredible pictures like these, taken by my friend, Mark White, of himself surfing, both alone and with a friend, underwater scenes with turtles and fish….
I'd been telling him for a year that he needed to get these pix into a book, so MANY more people could enjoy them. And I finally just said, to heck with it, I'll do it myself – and I did!
RIGHT-CLICK HERE or on the cover image to download it. I hope you enjoy all Mark's beautiful pictures!

Mark White's Hands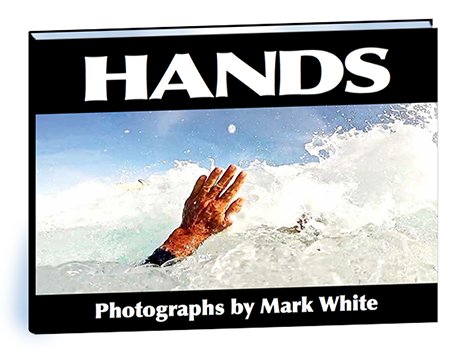 IF YOU HAVE EVER been surfing, or seen pictures of people surfing, you know how important balance is.
And you've seen how critical the position of your hands can be.
Out of all the pictures I got from my friend, Mark White, I selected the ones of just his hands – in the waves, falling from his board, touching his buddy board-to-board as they surf, reaching for waves…. I love seeing them. And as I see them, I think, too, of the grace of those hands as he makes his beautiful ceramics, and his line of amazing hand-made deep-sea fish lures! Such hands!
RIGHT-CLICK HERE or on the cover image to download it. I hope you enjoy all Mark's beautiful pictures!

Don't Take Away My Chocolate!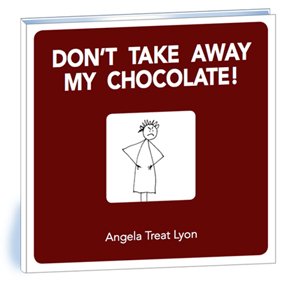 RIGHT-CLICK HERE or on the book cover to download your FREE eBook!
MACS use control-click.
Make sure you download it all the way to your computer – if you open it in your browser, it will disappear once you close your browser window!
And…a special treat! – you can watch the youtube video I made of the book here: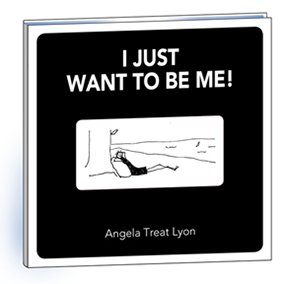 SOMETIMES IT SEEMS IMPOSSIBLE!

Do you ever feel like you just want to be you, without everyone telling you that you're crazy, or that you 'should' be doing this or that?

If you've struggled to find your 'core message'…
If you wonder sometimes if your mind is playing tricks on you…
You'll like this fun little eBook!
RIGHT CLICK HERE to download I Just Want to Be Me eBOOK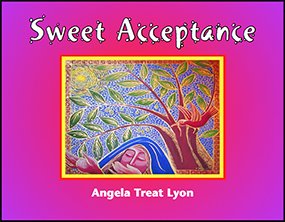 EVEN IF YOUR LIFE SUCKS RIGHT NOW….

Can you acknowledge and accept what's happening around you?

Or are things too hard for you, or too challenging right now?
How do you change that?
A simple, 5-minute technique to help you come to terms with what's going on in your life right now, and to help you change it to something you prefer.
RIGHT CLICK HERE to download Sweet Acceptance eBOOK

Tap into Your Power & Success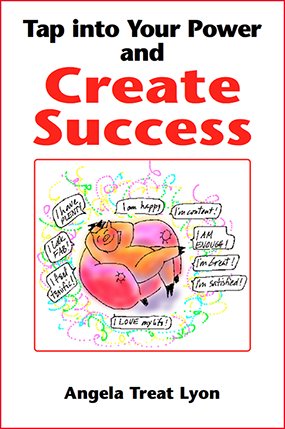 Your body's electrical system holds more potential power than the sun.
But no one ever taught you how to access that power or how to use it.
We were trained from the get-go to be afraid, to hang back, to 'be nice', not speak out—don't be loud, don't run around, don't have fun….
What to do about that??? This:
Get this FREE eBook and tap along with me as I take you through a whole bushel of un-supportive business and marketing beliefs so you can get clear and ready to rock in your biz!
RIGHT CLICK HERE

to get your FREE Tap into Success eBook