ABOUT THE AUTHOR, ANGELA TREAT LYON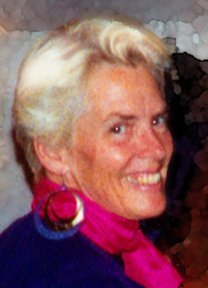 Angela Treat Lyon is an Artist, Author, Radio Show Host and Business & Marketing Mindset Success Mentor.
Angela works with artists, authors, speakers and other entrepreneurs all over the world to guide them thru what might be holding them back, and/or simply to attain their next level of success …  and the next, and the next….
Her singular Coaching System employs a combination of EFT (tapping), spiritual principles, quantum theory, mindset principles and practical, step-by-step action.
Angela helps authors, artists, speakers, health and energy coaches to take their lives and businesses way beyond what they originally thought they would or could. Angela's methods help her clients succeed as fast, fun and fulfilling as possible.
Angela has written many books about art, food, inspiration, EFT and energy practices and business and marketing . . . mostly for fun, inspiration and edification. Her art books and others are all on amazon –
PROFESSIONAL FINE ARTIST & SCULPTOR
Angela is a well-known and highly respected painter and stone sculptor, whose work has been shown and exhibited in galleries and collections all over the globe.
Her artwork and books about her paintings, sculpture and carving are available on this site and at these sites: AngelaTreatLyonART.com, LyonPaintings.com, and at PrintsbyLyon.com
AUTHOR, MENTOR & GRAPHIC DESIGNER
For years, writing, designing and publishing books has been a passion for Angela. She also designs, builds and publishes books and book covers for other Artists and Authors.
She has written and published over 50 of her own books and ebooks, including her well-loved manual for EFT, the Emotional Freedom Techniques: Change Your Mind with EFT, the Basics and Advanced (see EFTBooks.com). Her other books are at Amazon.com.
INSPIRATIONAL RADIO SHOW HOST
Hosting Daring Dreamers Radio for entrepreneurs and Out-of-the-Box-ers, Angela invites daring, inspiring and exciting guests at IDareYouRadio.com like Dr. Joe Dispenza, Gary Null, Dr. Eric Pearl, Take Action Speaker Wendy Lipton-Dibner, copyright attorney Maria Speth, self-esteem expert Dr. Joe Rubino, diabetes expert Dr. Stefan Ripich, radical people's clinic proponent Dr. Pamela Wible, Olympic Peak Performance Coach Dr. JoAnn Dahlkoetter and many others who have immense spiritual, business and health expertise.
MEDIA TRAINING
With Angela's Be the Radio Show Guest Everyone Wants Back Program, you learn how to present your books or sell your programs without being sale-sy, and to refine your brand and information so listeners 'get it' right off and take action to connect immediately.
You learn how to get the most important information across easily and effortlessly – whether you have 15 minutes or 5 in which to present.
Say goodbye to stage fright, being boring, having a too-soft voice or garbled speech, and hello to crisp organization, crystal clarity and powerful confidence.