Easily Reach Your Goals –
eBook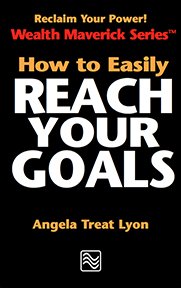 Does this sound familiar?
"I've really been struggling
I just can't seem to accomplish things
I'm fighting everything I want to accomplish
I feel so alone
it's like it's endless
they say I'm too sensitive
I feel so frustrated!
I don't know how to change this pattern!
You may be in that small group of people called HSP, the highly sensitive personality.
HSPs comprise 2% of the population – they are the people who hear from other people, "Oh, don't be so sensitive, let it run like water off a ducks back." Do you ever hear that from people?
Unfortunately, we weren't trained to take care of ourselves – we were trained to take care of everybody else first. So you end up doing everything for everyone, and hardly a thing for your self.
In Reach Your Goals, I reveal to you what to do. It's simple. As soon as you do the internal work, the outer work will be just a breeze. Once you retrain your mind, you can do this one thing each and every time you feel frustrated. Tap along with us – you can use this method any time you feel "off."
CLICK on the button below to get your Easily Reach Your Goals
EBOOK

– $9.99