Happy Valentine's Day – all year!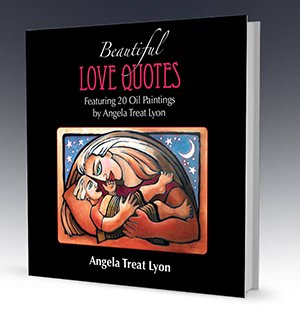 How would you like to have a lovely, inexpensive giftie to send some one you love?
This is it!
WHAT DO YOU GET?
A beautiful ebook you can send anyone by email
that has
20 beautiful love quotes and
20 beautiful oil paintings by yours truly!
Help remind people how lovely love is and how important it is to keep it going, round and round the world!
Beauty and love, all in one!
CLICK HERE to Get the Beautiful Love Quotes EBOOK – $7.99

.
---