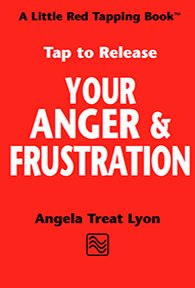 HOW to USE THE POWER of YOUR ANGER RIGHT
In our culture, you're not 'supposed' to get angry or sad or worried, right? So…what are you supposed to do – push those feelings deep inside to stew and grow, and eventually leak out at the most inappropriate times? No!!!
I'm going to reveal to you how, instead of feeling upset and spewing your rage all over people, you really can use the energy of anger, cleaned up, to create what you want in your life and business.
You'll be surprised to see how you can turn your anger and your frustration around, completely dissolving, and becoming beautiful powerful creative energy that you can access any time, any place.
CLICK HERE: read more & get the Release Your Anger & Frustration eBook and Audio