Carving My Life, Volume II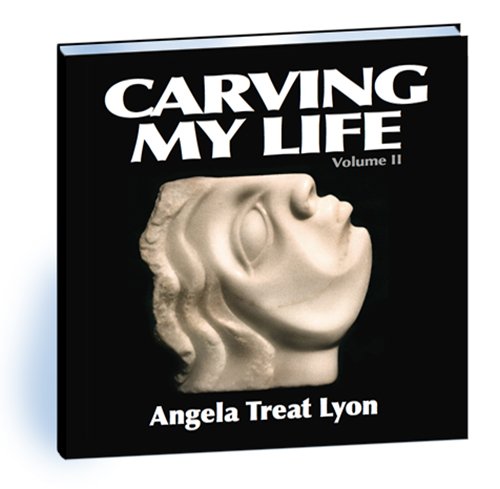 I invite you to another feast for your eyes: 70+ images of beautiful stone sculpture in full, brilliant color on satin-smooth paper in Carving My Life, Volume II. You can get it as an ebook and a print book.
You'll go with me to Italy, and find out all about the intense period of illness, hard and fun times throughout which I somehow kept on carving in the next ten or so years. Living in New Mexico and briefly in New York, and a teaser about my trip to New Zealand as Artist-in-Residence.
In Carving My Life, Volume II I share with you more intimate personal stories about my lifelong love affair with stone. You'll see what I carved in lovely Cararra and Colorado Yule marble, alabasters ranging from white to candy-colored orange, soapstone, serpentine and a sculpture carved from who-knows-what kind of stone; masks, figures and bas reliefs.
What's in Carving My Life, Volume II?
•  What are the Oddisms?
•  What is Candy Alabaster, and why is it so hard to carve?
•  What was it like to switch from mellow, slow hand-carving to fast, powerful, inherently dangerous power tools?
•  What were the high points of going to Lucca, Cararra & Pietra Santa to carve?
•  Have you ever seen a sculpture being carved from start to finish? You will now!
•  There's more, but you'll see.