Celebrating!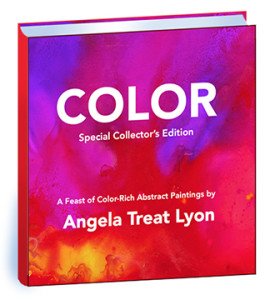 My first hard-cover collector's edition of my abstract paintings is finally out!
This is huge for me! Huge! I'm so very excited about it!
I'm adding pix of a whole bunch of pages below to let you see how I've taken the alcohol inks, which are featured in this book, in many directions.
I really hope it inspires you to do something huge – maybe something you've never thought you could do – in your own life.