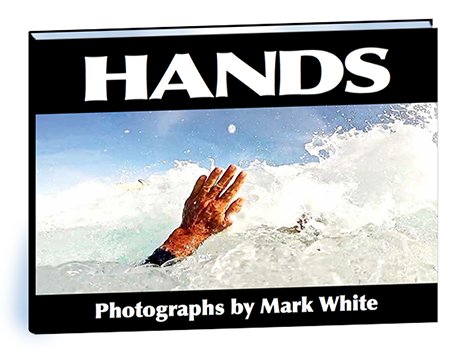 IF YOU HAVE EVER been surfing, or seen pictures of people surfing, you know how important balance is.
And you've seen how critical the position of your hands can be.
Out of all the pictures I got from my friend, Mark White, I selected the ones of just his hands – in the waves, falling from his board, touching his buddy board-to-board as they surf, reaching for waves…. I love seeing them. And as I see them, I think, too, of the grace of those hands as he makes his beautiful ceramics, and his line of amazing hand-made deep-sea fish lures! Such hands!
RIGHT-CLICK HERE or on the cover image to download Hands.
I hope you enjoy all Mark's beautiful pictures!