Prosperity Mindset #1 –

eBook and Audio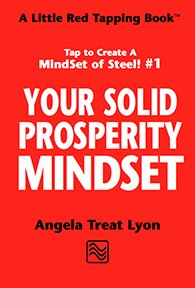 GET ALIGNED with YOUR DREAMS!
Even if you have you been freaking out about 'the economy' and how 'bad' things are?
Even if you've lost your job, or feel like you have to stick with a job you hate, or can't find one.
Even if you're a start-up entrepreneur, an artist, energy practitioner…whatever. You can take control of your fear and use the energy underlying it in the way it was supposed to be used: for creativity, fulfillment and joy!

CLICK HERE to read more and get the Prosperity Mindset #1 eBook and Audio

Prosperity Mindset #2 –

eBook and Audio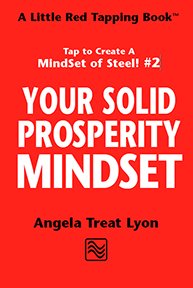 YOUR POWERFUL, CALM CENTER
Are you totally confident that you can handle just about any situation you're in?
Do you know how to create what YOU want?
Do you know who you really are, at the core, with a good strong sense of yourself in your body, on the planet, in life?
Are you crystal clear about where you're going in your life and business?
CLICK HERE to read more and get the Prosperity Mindset #2 eBook and Audio

How to Be Super Productive –

eBook and Audio



People ask me all the time "how can you be so amazingly productive—writing all your books, doing your radio shows, painting and carving and coaching…."
This is NOT time management! You get my Seven Secrets to Stupendous Production; and we do some powerful tapping (of course!).
You get my sure-fire system that will help you do as much as you want to do in as much time as you want to do it in.

CLICK HERE: to read more & get the Be Super Productive eBook & Audio

Passion into Profits –

eBook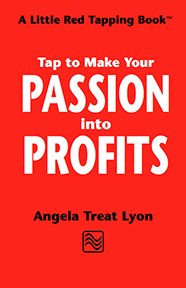 What are the basic 9 steps you need to take to convert your passionate endeavors into profitable products and services?
Do you know them and use them…in the right sequence?
When you download and print out this short ebook, you'll see how easy it is when you follow the sequence laid out for you.
Print this short book out and follow the sequence to your business success!
CLICK HERE to get the Passion to Profits – eBook

Release Anger & Frustration

– eBook & Audio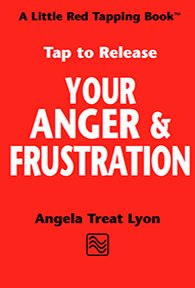 HOW to USE THE POWER of YOUR ANGER RIGHT
In our culture, you're not 'supposed' to get angry or sad or worried, right? So…what are you supposed to do – push those feelings deep inside to stew and grow, and eventually leak out at the most inappropriate times? No!!!
I'm going to reveal to you how, instead of feeling upset and spewing your rage all over people, you really can use the energy of anger, cleaned up, to create what you want in your life and business.
You'll be surprised to see how you can turn your anger and your frustration around, completely dissolving, and becoming beautiful powerful creative energy that you can access any time, any place.
CLICK HERE: get the Release Your Anger & Frustration eBook and Audio


Tap to Get Over Your Bursitis Pain –

eBook & Audio



If you do – whether in your own shoulder or in another part of your body, you'll love how you can reduce your pain and even eliminate it easily by listening to how I tap with my client, Susan.
This is a powerful example of how addressing the underlying emotional pain helps you release the actual, physical pain you are experiencing.
You'll see how! I encourage you to use this process for yourself with any specific problem.
CLICK HERE: read more & get the Tap to Get Over Bursitis Pain eBook & Audio